In the quest for some of the best halal steaks in Toronto? Well, as fate would have it, you've landed on the right page.
Toronto is a big city. Much bigger when you account for all the extended municipalities and towns in and around the Greater Toronto Area (GTA).
So, if you're a (Muslim) foodie living in the GTA who's looking for halal steaks around the area, there is no reason you won't be able to find a decent place to fulfil your wish.
Consider Toronto's food options to be as diverse as its population – the choices are endless. Even when you're restricted to a halal diet.
From a corner shop serving inexpensive Shawarma sandwiches to more premium halal restaurants in downtown, you will always find something to satisfy your halal cravings.
While there are many halal dine-in restaurants that serve halal food in Toronto, not all of them might appeal to your taste palette.
Since Muslims can only dine in at halal restaurants to satisfy their meat cravings, we understand if you're very particular about whether the experience is worth spending money on.
Unless you're okay with eating vegetarian or vegan meals like myself (I realize many of us aren't).
Are You a Steak Person?
So you're either a steak person or not. If you're still with us on this page looking for halal steakhouses in Toronto, then (chances are) you probably are a steak person.
It just goes to show that there aren't many people I can identify in my life who don't like steaks. If you aren't a fan, then you've probably got the minority vote (but that's strictly my stereotypical opinion).
Best Halal Steaks in Toronto
For all you steak lovers out there, we've got news. There are a ton of halal steak houses or restaurants in Toronto serving the best halal steaks.
All these restaurants are either famous for serving their juicy and tender halal steaks in Toronto, or they have a juicy "steak" option on their menu. If you're looking to conquer your meaty cravings today, here is a list of some of the best halal steaks in Toronto.
FAQ: "Is Copacabana Halal in Toronto?" The simple answer is no. But you can click on the link and find out more.
Sizzling Skillet
Sizzling Skillet is a great dine in place for Muslim families looking to enjoy halal fast food or steaks in Toronto. Their diverse menu makes Sizzling Skillet a good option in case your family or friends would rather have a burger while you enjoy a steak. Unlike many halal restaurants, Sizzling Skillet has a great ambiance and is a family-friendly place. As for the staff, they are pretty courteous and offer good service.
Sizzling's juicy and tender beef steak is absolutely lip-smacking, which is why it has quickly become a favorite. Owing to its great food and exceptional service, the Sizzling Skillet has earned quite a fan-following. After all, who wouldn't like to enjoy a tender and delicious steak in a peaceful environment?
Click here to check out our detailed directory listing for the Sizzling Skillet that includes their address and contact details.
Location: Scarborough
Crave Grill House
Crave Grill House is an airy restaurant that's famous for its juicy steaks and homey ambiance. It offers a variety of American style cuisine including steaks and chops in a sequential build your own steak fashion.
The menu allows you to choose your favorite steak cut from four options:
New York Striploin
Ribeye
Filet Mignon
Lamb Chops
Once that's sorted out, you move on to the real flavours. Each steak is served with a complimentary sauce including: Chimmichuri, feni deni, green peppercorn, and creamy mushroom. The Crave Grill House claims to cook all their steaks to perfection, and that customers won't find more than 25% pink upon slicing their steaks.
Location: Etobicoke
Affy's Premium Grill
I fell in love with Affy's Premium Grill when I first tried it. Trust us, it could turn into your next favorite steak go-to place. Affy's is a well-known steakhouse in Toronto that offers juicy halal steak options. The cuisine style at Affy's is inspired by African (Egyptian and Morrocan) flavors, based on my conversation with one of their waiters. It was launched in the US by its head chef: Afzal "Affy" Bhatti.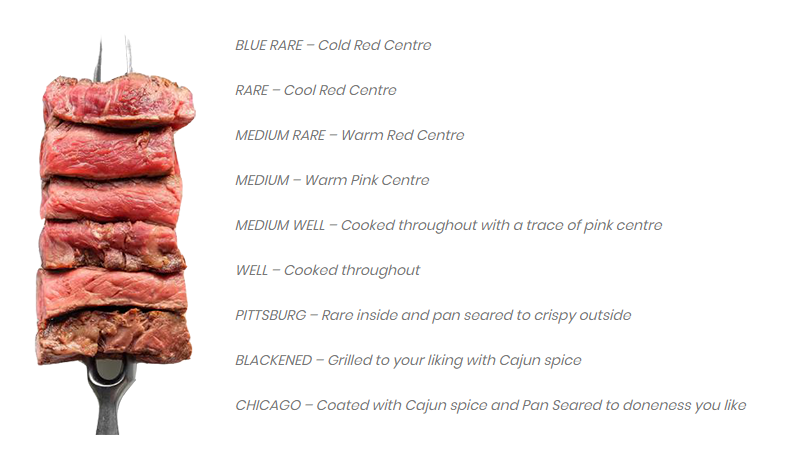 Each steak is aged a minimum of 28 days to achieve the perfect tenderness and just the right marbling for excellent flavour. It is seasoned using their unique blend of steak spices to really amp up the flavor. Also known for its hospitality and great service, we're sure you'll fall in love with this grill house.
Location: Pickering, Mississauga, Scarborough
Sheherzade
Sheherzade is a Persian restaurant serving Iranian versions of steaks. Besides other Persian food and grilled meat options on their menu, their steak variety of Kabob Barg (veal tenderloin), Kabob Chenjeh (veal sirloin), and two other variants Kabob-e-Torsh and Kabob Bakhtiari are succulent and full of flavour.
The restaurant has a quaint and casual ambiance which is very traditionally Persian.
Location: Toronto
Kara Mia
Kara Mia is a halal Italian restaurant offering mouthwatering burgers, perfect steaks, and spicy pasta. The restaurant has a collection of 'Kara Mia classics' in steaks which are the best steaks at the restaurant.
Their spicy steak Rose is topped with the restaurant's signature spicy rose sauce and cooked with onion, peppers and, herbs. All their steaks are served with side items and you can even add extra sides if one isn't enough.
Location: Markham, Mississauga
Jacobs and Co. Steakhouse: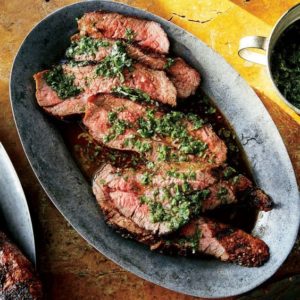 The best halal steakhouse in town, hands down! If you want a taste of some authentic and delicious steak, Jacob and Co. is your place to go. Jacobs and Co. has a super attractive and comfy ambiance, and the most pleasing food (read: halal steaks) that you could ever have. They offer a wide range of steaks that you can choose from. Although, their menu is subject to change from time to time hence we recommend you get in touch with them via email before dropping by to know what's on the menu. All in all, if you are a steak lover, Jacobs and Co. could be your next favorite dine in halal steak house in Toronto.
Location: Toronto ON M5V 1K4
Top Gun Steak and Burger
Though not exactly a steakhouse per se, Top Gun Burgers & Steaks is a great halal fast-casual restaurant that serves halal burgers and Philly steak style sandwiches in Toronto. In my biased opinion, they make some of the best burgers and steak sandwiches that we've ever had.
They have a small, cozy and casual setting that visitors love. My personal favorite is the Markham branch.
If you still haven't been to Top Gun for their steak sandwiches, you're definitely missing out on the best.
Location: Downtown Toronto, Etobicoke, Markham, Scarborough, Vaughan
Try These Steaks Out and Let us Know
These halal restaurants and steakhouses could be your saving grace when it comes to fulfilling meat cravings. Make sure you visit these restaurants and tell us about your experience.
That is all for the best halal steaks in Toronto. Have we missed any halal steak place in Toronto that you've heard of? Leave us a message in the comments section below, and we'll get in touch with you.