It's always a good idea to treat yourself to a night out with some great food, preferably something you can't get enough of (read: Chinese food).
Whether it's a family outing, a get together with your best friends or a quiet date night, it is important to take a break from your usual work schedule and to recharge yourself. On the downside, finding a good Chinese halal restaurant Toronto surely is hard. Especially if you're looking for a that is economical, has pleasing ambiance and of course, serves good food.
And this quest for good eateries becomes far more problematic if you're keen on enjoying authentic Chinese flavors. Well, here we have just the right place for you; this Chinese halal restaurant Toronto serves halal food that is utterly delicious. So be prepared to come back again and again for the best Chinese food in town.
Chinese Halal Restaurant Northern Chinese Cuisine Toronto
Yes, you heard it right. Chinese Halal Restaurant is one of the best Chinese restaurants that serves halal northern Chinese food. Chinese Halal Restaurant is a top-notch restaurant that will satisfy your taste buds and will leave you wanting more of their saucy and hot Chinese food.
FOOD:  Food always comes first. And fortunately for everyone, this Chinese halal restaurant Toronto serves one of the best northern Chinese cuisines in the town. The lamb skewers and tofu are among the top favorites. Bear in mind that this isn't just some run-of-the-mill Chinese restaurant. Your food will always be prepared to you piping hot, delicious and pleasing to the eyes. The spices are worth raving about and each item on their menu is made with their special spices that is to die for. 
AMBIANCE: With great food, we all love to dine in a fancy restaurant with the perfect atmosphere. Chinese Halal Restaurant is one of the finest dining restaurants you will ever have the pleasure of visiting. You are surely going to love having your favorite Chinese food there with your loved ones.
SPECIALITY: You are going to love their entire menu! For Chinese halal restaurant special dishes, they are famous for their lamb skewers and beef garlic cubes. Do try these two northern Chinese cuisine dishes the next time you visit Halal Chinese Restaurant.
SERVICES: Unlike many other Chinese restaurants; Chinese Halal Restaurant Toronto has the most amazingly polite and courteous staff members. You will find the staff members attentive and quick on their feet.
LOCATION: 101 Ravel Road, North York, ON M2H 1T1
RATINGS: 4.5/ 5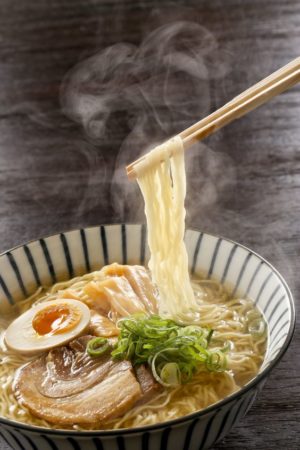 For the best halal Chinese food in town whenever you crave for one, you know where you are going now.  You can also check tons of other great halal Northern Chinese Cuisine near Toronto.